Playing it Forward for the Next Generation
Hockey depends on the availability of skateable ice. But environmental changes are making it more and more difficult for a new generation of kids to get into the sport. That's why the NHL is the first and only professional league dedicated to reducing the footprint of its game. Our challenge was to transform an immense amount of technical content into an engaging education about the NHL's major scientific strides…the magnitude of which needed to be understood by scientists and fans alike…and incite club owners nationwide to act.
Content
User Experience
Website Design
A Goal for the Future
As an Agile agency, part of our very foundation is to question the way things have always been done. Dense, copy-heavy corporate responsibility PDFs are the status quo which led us to ask— how can we reinvent the CR platform in a way that does justice to the impactful work being done by the NHL?
Starting Small, Going Big
We landed on a thoughtful, strategic approach: A bold, immersive and multimedia digital experience that led viewers through a semi-linear (and strongly graphic) path of interaction. Content created to be easily digestible was organized in a way that provided a succinct storyline to NHL's sustainability efforts, rather than a data dump. And what started as a website assignment, quickly led to the NHL elevating the creative and strategic effort to a larger campaign-wide level.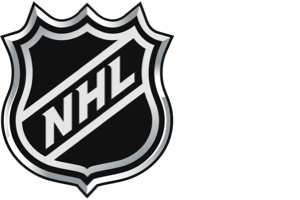 CLIENT
NHL Green
Visit
CATEGORIES
Content Creation, Corporate Sustainability, Website Design, Infographics

PLATINUM:
Website | Social Responsibility,
PLATINUM:
Design | Website
HONORABLE MENTION:
Microsite
Website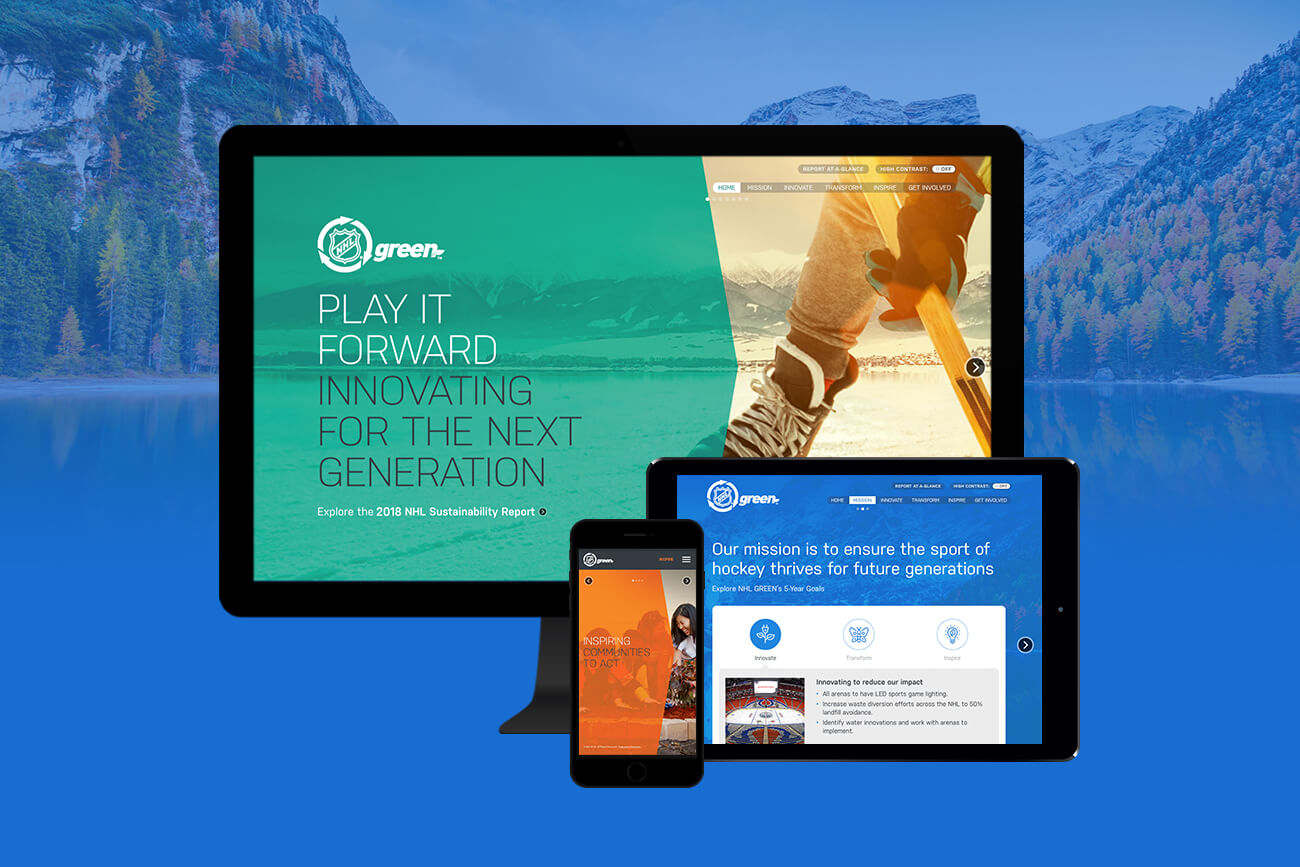 Icons, Charts & Graphics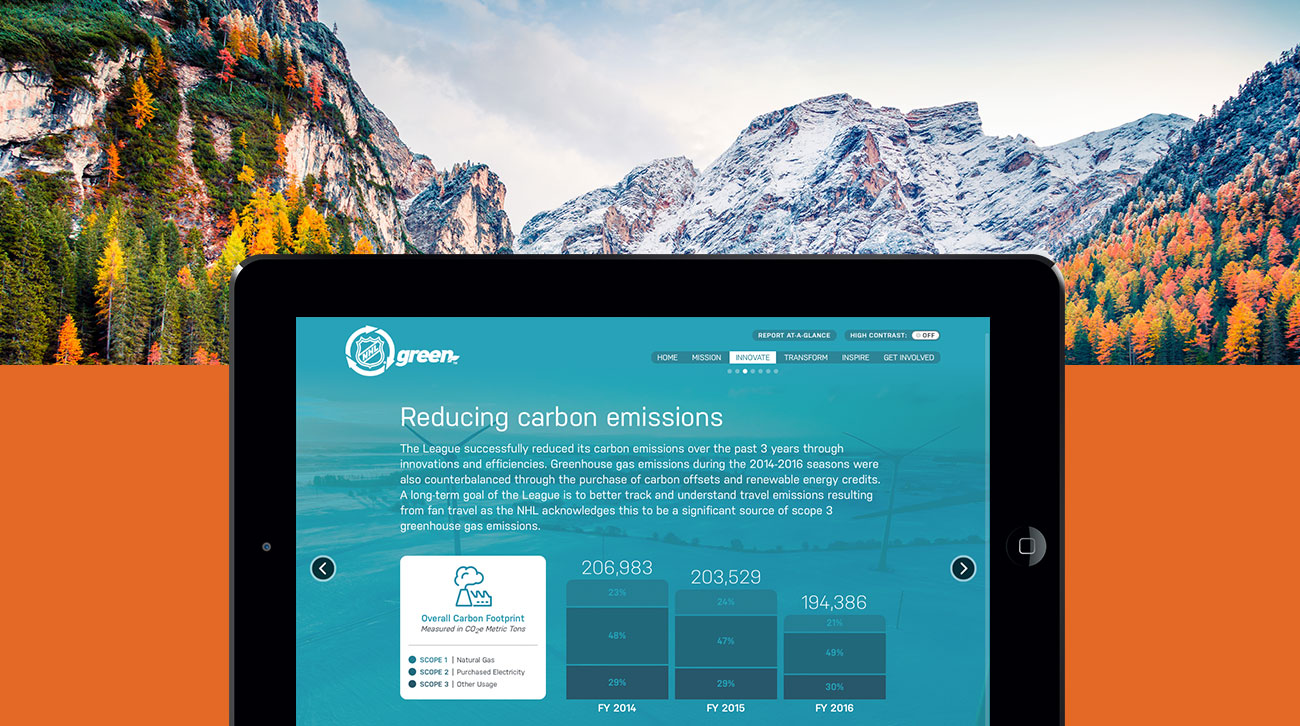 360˚ Interactive Rink