An International Snack Company Looking to Enhance Brand Content
Mondelēz is behind dozens of supermarket staples like OREO, RITZ, CHIPS AHOY!, and SOUR PATCH KIDS. But when the snack food brand realized they were creating treats faster than they could develop Amazon product listings, they asked us to help optimize their digital shelves and communicate brand stories.
eCommerce
Branding
Content
Giving a CPG Icon the Top–Digital Shelf Treatment
We developed an Amazon e-commerce strategy for delivering mouthwatering, SEO-improving, conversion-driving creative, product descriptions, and A+ content at the speed of Amazon Prime. In addition to individual product optimization for brands like OREO, Wheat Thins, CHIPS AHOY!, belVita, and RITZ, we helped launch Trident VIBES gum, created new artwork for HALLS, introduced e-packs, and much more — all in just one year.
The Key to Selling on Amazon: Agility & A+ Content
Having an in-house content studio made it possible to quickly and efficiently shoot, retouch, and publish hundreds of images for product galleries, A+ content, brand stores, and display ads. Implementing best practices we developed through test and learn ensured our work would engage Amazon customers and help drive conversion. And our platform expertise allowed us to react swiftly to new seller capabilities and updated processes.
By parallel-pathing projects and evolving our Amazon strategy in real time, our dedicated ecomm team was able to create the enhanced brand content Mondelēz needed to win on Amazon, fast. Our proof of success? Trident became the #1 Gum Brand on Amazon and HALLS earned the title of Top Cough Brand Online.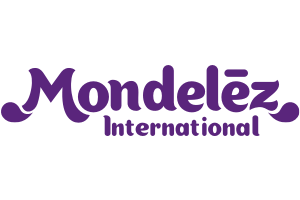 CLIENT
Mondelēz
CATEGORIES
Amazon eCommerce, Content Creation, eBusiness, SEO Strategy, Campaign Development, Product Launch, CPG

PLATINUM:
Winning Digital Grocery Aisles with Amazon Content Optimization
HONORABLE MENTION:
Digital Media | Web Element